This site it's a place where you can get free information on surfing Galapagos & surfing Ecuador. We offer Surfing, Bird & Nature watching Tour services on mainland Coast & Islands and also recently added real state in coastal mainland Ecuador. Our speciality is on surfing & information for adventure sports throughout Ecuador with Galapagos and the Southern Coast of the mainland as our principal targets. The towns of Playas and San Lorenzo (Manabi) are our base areas and lodging facilities. Check Options for more info, photos on waves at mainland Ecuador or other activities at different areas; jungle, mountains, coasts, etc. Also check Links for wavemachines that work best for this area, comments from past customers who surfed the islands or mainland Ecuador with me, and other interesting sites you can get linked. If you just want to know our prices for Ecuador mainland surftours please go to Prices Page.
I, personally, (100% ecuadorian local) will be very happy to assist you freely on different travel tips, or questions you may have about surfing Galapagos & mainland (on page: Tips you will find maps of Surf Town, Puerto Baquerizo, "Wreck Bay", at Isla San Cristobal).
Our ideal is also (check Missions and Principles) to promote the development of surfing, and all watersports allowed by environmental authorities in a sustainable way in harmony with the local population.
KEEP SURFING, STOKED & SOUL, BRO !

(also at Skype with this email)

if in Ecuador already and in need of quick contact call:
cel 097-835794
If calling from overseas 59397835794
Home: 59342830654 (best times calls 8am or 8pm)
Office:59342860777 (work hours best times 9am-11am, 4pm-5pm-no english ask for Ricardo.) Or find me at SKYPE with galapagosurf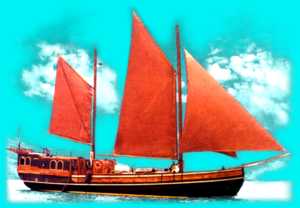 Our operation is personal to the last detail. Taylor made to your needs and budget with proper reservation time in advance (allow 3 months at least or more for Galapagos, mainland about a month for better service and dates availability.
Most Galapagos surf spots were discovered by yours truly as a pioneer surfer of the area, also one of the first local travelling surfers in mainland Ecuador, and I can say with confidence that nobody but us can take you to the right spot at the right time. Best Videos of Galapagos surf/waves (Surfer Video & Magazine article (Agt issue 1997) were made with my guidance and other surf videos. Recently we recently guided a surf filming crew (SurfSession Mag and Seven Angel Films France) tour (March 2010) you can watch preview here: http://vimeo.com/13327161
Trust me, IŽll do my best to take you there. I definetly LOVE what I do.:)!
Please, make reservations with proper advance time.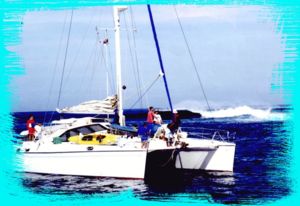 This site is run by manager/owner/operator
Ricardo Nuñez Cristiansen

Has logged many years(10+) as Galapagos resident (80s to 90s), charterboat owner/operator licensed captain (15.000+miles experience), pioneer Galapagos surfer, also: diver, naturalist guide & birdwatcher at Galapagos & coastal mainland Ecuador his home land. In his mid fifties now(2010), still rides his 6-6 thruster and also fun & longboards.
Ricardo is an Ecuadorian born citizen from Guayaquil and currently lives Between Guayaquil and Playas (General Villamil) mainland Ecuador.